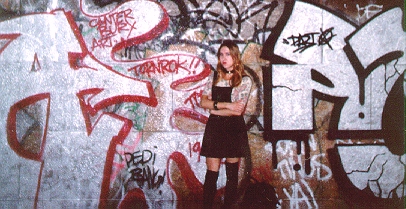 This is The Miko, AKA Sonya Blade, AKA Ninja Spice. I write my own Hip-Hop songs, and also some freaky instrumental stuff. In the Hip-Hop stuff I write my own vocals and perform them. Also I do the background music. I have also been venturing into reggae and ska lately.
I also do some freaky instrumental stuff, sometimes using Midi. And guess what! You can hear it right now, for nothing! If you want to download a file then that is OK, as long as it is for your own personal listening only. If you want to use a midi file on your website, then that is OK too, and you can do it for free, but first you should ask me. I will also show you the best way to use it on your site.
Check out my downloadable mp3 files
Check out my page of midi files (which will sound rubbish if you dont have a good midi player).
Check out my lyrics

You can also play MP3s of my songs at rapstation.com